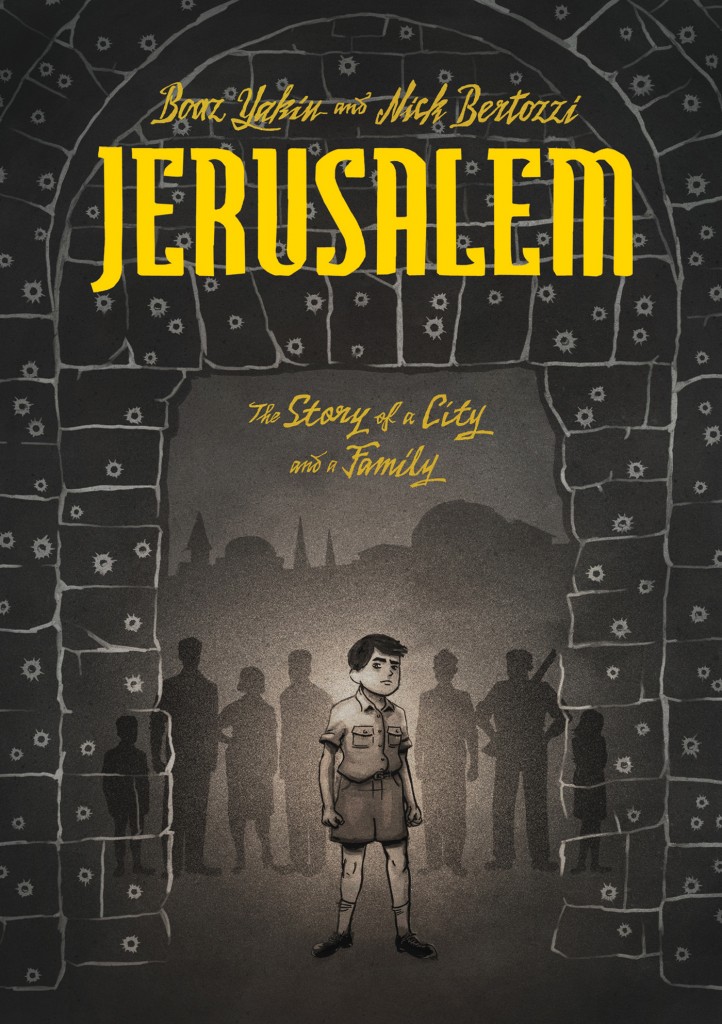 The graphic novel Jerusalem is at long last in stores! The 380 page story of a family in Jerusalem during the 1940s was written by Boaz Yakin (Fresh, Marathon, Now You See Me), drawn by Nick Bertozzi (Lewis and Clark, The Salon, Persimmon Cup), and published by FirstSecond Books. I served as Art Director and Letterer on the book in addition to coloring, penciling, and inking various parts.
It is available at your local comic shop, online (Amazon, Powell's), or in major bookstores.
Stay tuned for a process post on how this epic story was made!